BarkieTM Heartbeat Stuffed Toy
$56.86
10 sold in last 13 hours
Only 1000 item(s) left in stock.
Estimated Delivery: Feb 10 – Feb 14
... people are viewing this right now
---
Best Investment Ever!
"My daughter recommended this to me! She felt so strongly about it. I bought it. Well. the kid was right! My new puppy sleeps better with the heartbeat sound. All night. in fact. The dog is durably made. easy to turn on and off. the closure is sturdy. and my puppy carries it throughout the day and sleeps with it at night – her head on the puppy. It works great. and I am very impressed with the product. Wow!"
-Chelsea Verified Buyer
Reassure Your Dog While Left Alone!
Dog owners feel veryirritatedwhen they cannot control the anxiety-induceddestructive behaviorin their pets. Dogs don't like to be left alone because they feellonely and unprotectedso they often bark. whine loudly or make a mess. That is why owners usually feel defeated while trying to get their new dog or puppy accustomed to a new environment without any destructive behavior.
Barkie Heartbeat Stuffed Toyis the perfect plush toy that looks like a real puppy andemits a heartbeat soundthat will help comfort a dog. from a puppy to a grown-up. Made from fuzzy fur-like material. it helps with anxiety andreleases natural animal warmth thanks to itsrechargeable heat device. ensuring your dog that there is always someone around. Keep your dog joyful even when left alone!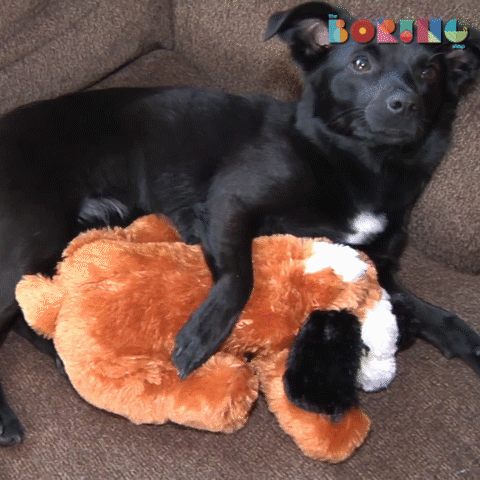 Here is how Barkie will change your dog's life!
SOOTHE YOUR BEST FRIEND
The Barkie Heartbeat Stuffed Toy simulates abeating heart soundwhich helps relax andsoothe the dogsin situations where they feel scared. Barkieaids in avoiding events like loud barking and howling even during heavy thunderstorms.
ANXIETY REDUCING
Barkie is made out of fuzzy fur-like fabric that helps dogs with separation anxiety by allowing them tofeel like another animal is around. Barkie assures you can leave your dog at home without guilt. knowing they will be happy and playful.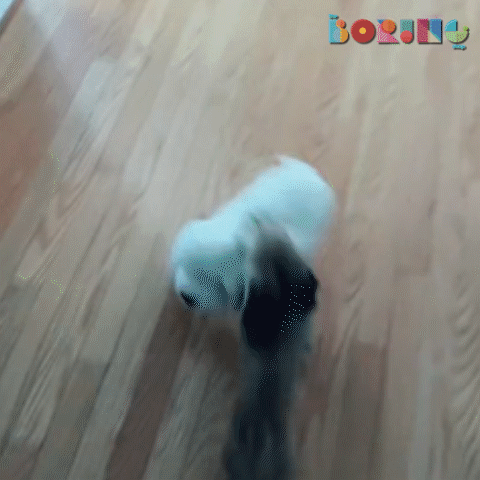 PERFECT FOR PUPPY CRATE TRAINING
Barkie helps new pups settle in their new environment very quickly. without whining. Theupgradedrechargeable heat devicemimics natural animal warmth which helps pupsfeel like their mom is around. ensuring comfortable sleep!
CHEW-PROOF MATERIAL
No need to worry whether Barkie will come apart even after a vicious playtime. Barkie is made out ofsturdy chew-proof materialsafe for your pet with the heart part protected in a special pouch to prevent it from breaking.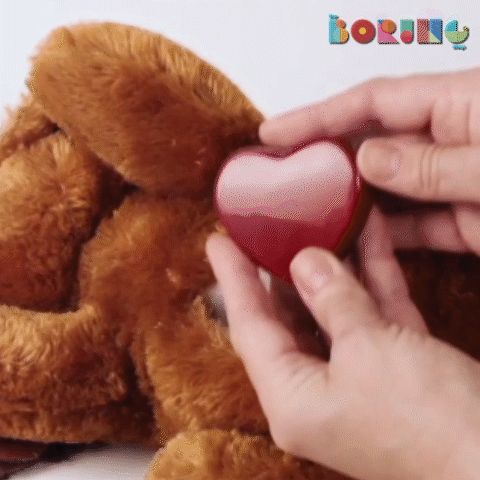 PERFECT DOG COMPANION
Barkie is a portable toy that can accompany your furry friend wherever it goes. making itfeel safe and protectedin uncertain situations. Whether a move. long car ride. or a scary vet visit. Barkie can always help comfort your dog.
EASY TO USE
Barkie operates with two AAA alkaline batteries which power the "real-feel" heartbeat in two different modes that canlast up to two weeks of 24/7 use. By removing the heart part from the special pouch. Barkie can be washed and dried.
We've all been in thatdisappointingsituation where we have to leave our dog home. and they stand at the doorsad and whinebecause they feel unprotected. Although we love cuddling our dogs at all times. life gets in the way. and then we clean up themess caused by our fearful furry friendwho feels like no one is around. According to studies. around40% of dogsexamined by veterinary specialistssuffer from separation anxiety.
The Barkie Heartbeat Stuffed Toy. with its fuzzy exterior and a real-feel heartbeat. is the ideal anxiety-reducing toy to help feel like it is a part of a pack. Made out of safe. and easy-to-use. chew-proof material. with an includedrechargeable heating device that mimics animal warmth. Barkie is the ideal companion for your dog. helping it feel calm and protected. Give your dog a new best friend that will keep it playful. carefree. and happy!
100% MONEY-BACK GUARANTEE
AtThe Boring Shop. we believe in the quality of our products therefore we offer a30 Day Money-Back Guaranteewith no questions asked! When you purchase from us. there isZERO Riskfor you!
Congratulations!
You've found a hidden discount code! Use code "TBS" at checkout to claim an additional 10% OFF your ENTIRE order!